The Ashby Canal

Artistic impression of the restoration route from Snarestone to Measham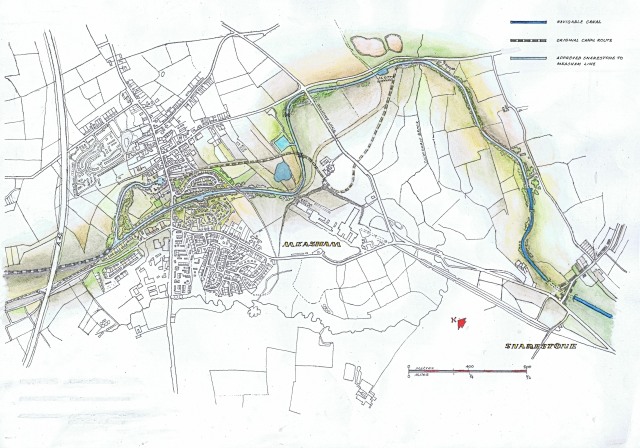 Artistic impression of the restoration route from Measham to Donnisthorpe and Moira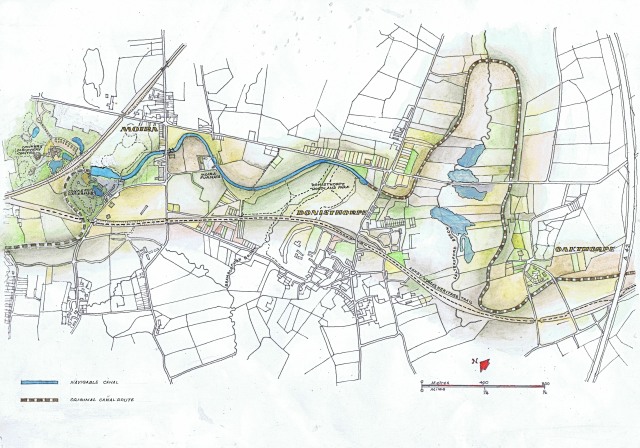 The Ashby Canal was completed in 1804. Running from Bedworth, on the Coventry Canal to Moira, near Ashby de la Zouch, it suffered from mining subsidence during the first half of the 20th century, and was progressively closed to the current terminus at Snarestone in 1966.

The Ashby Canal Trust was formed to promote the restoration of the Ashby Canal from Snarestone to Moira, bringing together the various authorities and organisations with an interest in the canal. It comprises a Board of Directors with associated administrative assistance, and supports work parties, contributes to the ongoing restoration of the Snarestone to Measham length, and promotes the Moira Canal Festival.

In 2010, the first length of restored canal was opened at Snarestone, including a swingbridge and slipway.
A further short length has been completed and funding is being sought to enable this phase of the works to continue to Ilott Wharf, some 3/4 mile distant and onwards to Measham.
Visitors: